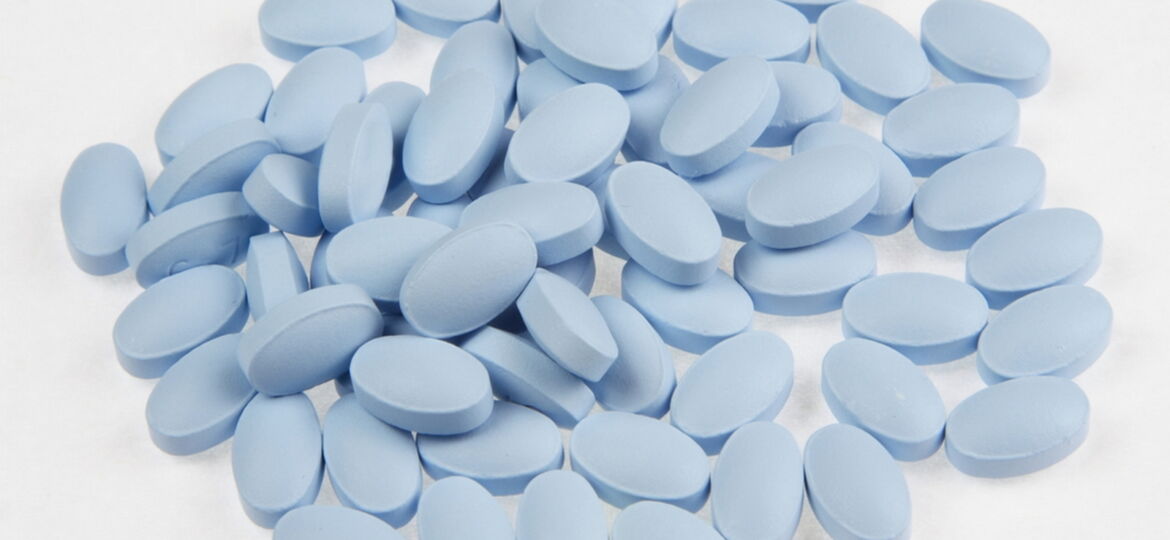 If you have arthritis, diabetes, kidney conditions, cancer, macular degeneration, or some chronic skin and bowel diseases, you may be using a biologic medication.
Biologics are medications generally made from living sources like bacteria and yeast. These medications are often expensive, and sometimes unaffordable. That's where biosimilars might be able to help.
A biosimilar is a biologic that is highly similar to an original biologic already approved by the FDA. Both products are made from the same types of sources (such as bacteria, yeast, and animal cells). This means, biosimilars are as safe and effective as the original biologic for their approved uses.
Because of the lower cost, biosimilars may be covered by more insurance companies and offer patients additional treatment options.
The Biologics Price Competition and Innovation Act (BPCIA), which was signed into law as part of the Patient Protection and Affordable Care Act of 2010, has created a pathway for the approval of biosimilars that has helped make biological products more affordable.
In 2021 alone, the U.S. spent $256 billion on biologics. Although biologics comprise approximately 3% of prescriptions in the U.S, these products account for over half of prescription medicine spending.
What's the difference? Biosimilar and Generic Drugs
Both are marketed as cheaper versions of costly name-brand drugs. Furthermore, both are available when drug companies' exclusive patents on expensive new drugs expire (generally 20 years). And, both are designed to have the same clinical effect as their pricier counterparts.
However, while generic drugs are identical to the original in chemical composition, biosimilar drugs are "highly similar," but close enough in duplication to accomplish the same therapeutic and clinical result.
Generics can be easier to copy exactly because their active ingredients tend to be smaller and simpler, while biologics generally cannot be copied exactly, even between batches of the same brand, because their living sources can contain many slight variations. As a result, biologics are often more complicated to purify, process, and manufacture.
Biosimilars cost more than generics, but less than the branded biologics. Development of a biosimilar may take 5 to 9 years at a cost of over $100 million, not including regulatory fees. A generic version of a small- molecule drug, on the other hand, costs $1 million to $2 million and takes approximately 2 years to develop.
While biosimilars marketed in the U.S. typically have launched with initial list prices 15% to 35% lower than comparative list prices of the reference products, the biggest barrier to the use of biosimilars in oncology is the lack of insurance coverage for following biosimilars, and many others:
▪ Bevacizumab.
▪ Filgrastim.
▪ Epoetin.
▪ Infliximab.
▪ Pegfilgrastim.
▪ Rituximab.
▪ Trastuzumab.
Often, insurance coverage and reimbursement can affect patient and doctor adoption of biosimilars.
More specifically:
▪ Practices encouraging the favored utilization of the reference products versus the biosimilar product in exchange for price rebates (nontransparent rebates).
▪ Commercial payers facilitating the authorization of reference product over biosimilars.
▪ Under the Medicare Part D benefit, biosimilars are exempt from the Medicare Coverage Gap Discount Program, which requires manufacturers to provide a 50% discount on brand-name drugs and brand-name biologic drugs. As a result of this coverage gap, seniors and persons with disabilities would be expected to pay higher out-of-pocket costs for biosimilars, when compared with competing reference biologic drugs.
▪ Pay-for-delay arrangements, in which the biosimilar sponsor is paid by the reference biologic manufacturer to delay entry of the biosimilar to the market.
FDA and FTC Collaborate to Advance Competition in the Biologic Marketplace
On March 9, 2020, the Food and Drug Administration (FDA) and the Federal Trade Commission (FTC), discussed collaborative efforts to support appropriate adoption of biosimilar products, discourage false or misleading communications about biosimilar products, and deter anticompetitive conduct in the biological product marketplace by drug manufacturers, packers, distributors, and those acting on their behalf.
Overall, the areas of concerns in promotional communications relate to:
▪ omitting risk information.
▪ minimizing risk information.
▪ overstating the effectiveness of a drug.
▪ misleading drug comparisons.
Indeed, false and unsubstantiated claims and the deceptive failure to disclose material facts in drug advertising, including advertising for biological products, whether reference, biosimilar, or interchangeable, could result in cease-and-desist demands or formal law-enforcement actions, whether in federal court or by means of administrative procedures.
FDA-Approved Biosimilar Products
Zarxio (Filgrastim-sndz) of the reference product Neupogen (filgrastim), was the first-ever biosimilar to receive FDA approval in March 2015, and is indicated to reduce infections caused by febrile neutropenia in the neutropenic and immunosuppressed subjects.
Then, in September 2017, Mvasi (Bevacizumab-awwb), reference product Avastin (bevacizumab), was the first biosimilar granted FDA approval for certain colorectal, lung, brain, kidney and cervical cancers.
FDA-approved (July 2021) Semglee (Insulin glargine-yfgn), is both biosimilar to, and interchangeable with (can be substituted for), its reference product Lantus (Insulin glargine), a long-acting insulin for Type 1 diabetes mellitus and in adults with Type 2 diabetes mellitus. More than 34 million people in the U.S. have been diagnosed with diabetes.
Later, in September 2021, Byooviz (Ranibizumab-nuna), reference product Lucentis (Ranibizumab), became the first FDA-approved biosimilar to treat macular degeneration disease and other eye conditions.
As of today, 41 products are approved, and here are the most recent:
Yuflyma (adalimumab-aaty)
Reference Product: Humira (adalimumab)
Approval Date: December 2022
Reference Product: Humira (adalimumab)
Vegzelma (bevacizumab-adcd)
Approval Date: September 2022
Reference Product: Avastin (bevacizumab)
Stimufend (pegfilgrastim-fpgk)
Approval Date: September 2022
Reference Product: Neulasta (pegfilgrastim)
Cimerli (ranibizumab-eqrn)
Approval Date: August 2022
Reference Product: Lucentis (ranibizumab)
Fylnetra (pegfilgrastim-pbbk)
Reference Product: Neulasta (pegfilgrastim)
Alymsys (bevacizumab-maly)
Approval Date: April 2022
Reference Product: Avastin (bevacizumab)
Releuko (filgrastim-ayow)
Approval Date: February 2022
Reference Product: Neupogen (filgrastim)
Yusimry (adalimumab-aqvh)
Approval Date: December 2021
Reference Product: Humira (adalimumab)
Under section 11403 of the Inflation Reduction Act, Medicare payment for certain biosimilar biological products is required to be the average sales price (ASP) plus 8 percent (rather than 6 percent) of the ASP of the reference biological for a 5 year period defined in the statute.